Enjoy nature – with rentals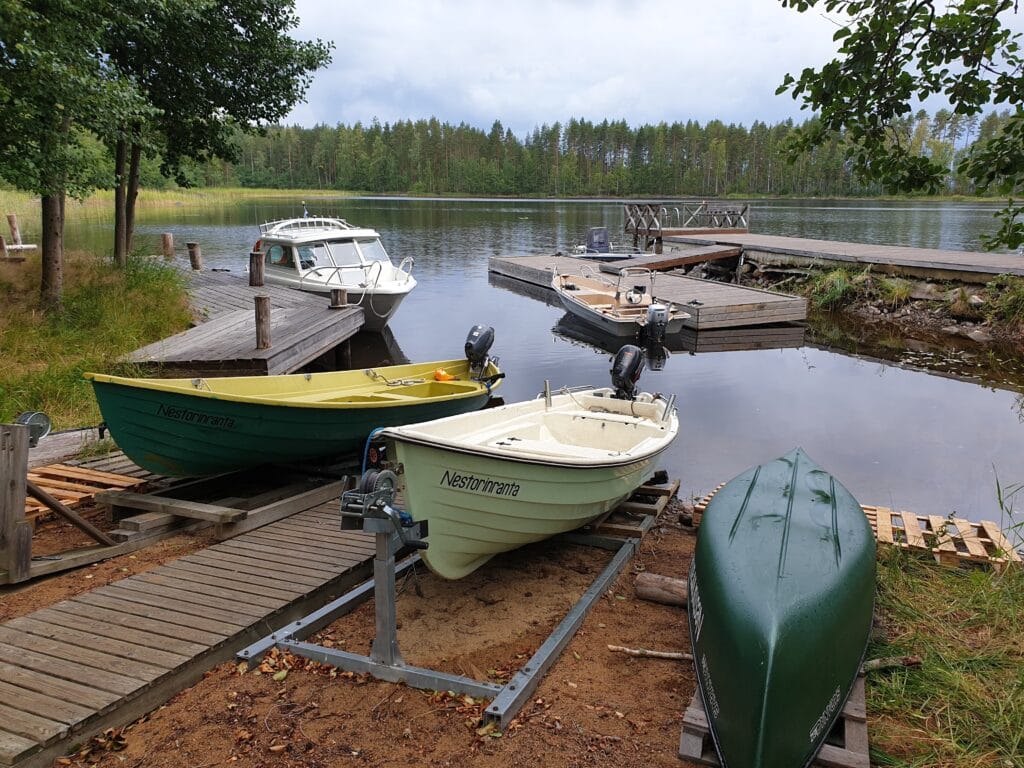 Rent a motorboat
At Nestorinranta, you can rent a slow or fast boat for fishing or camping. Fast boats are rented only to experienced boat drivers who also know how to navigate.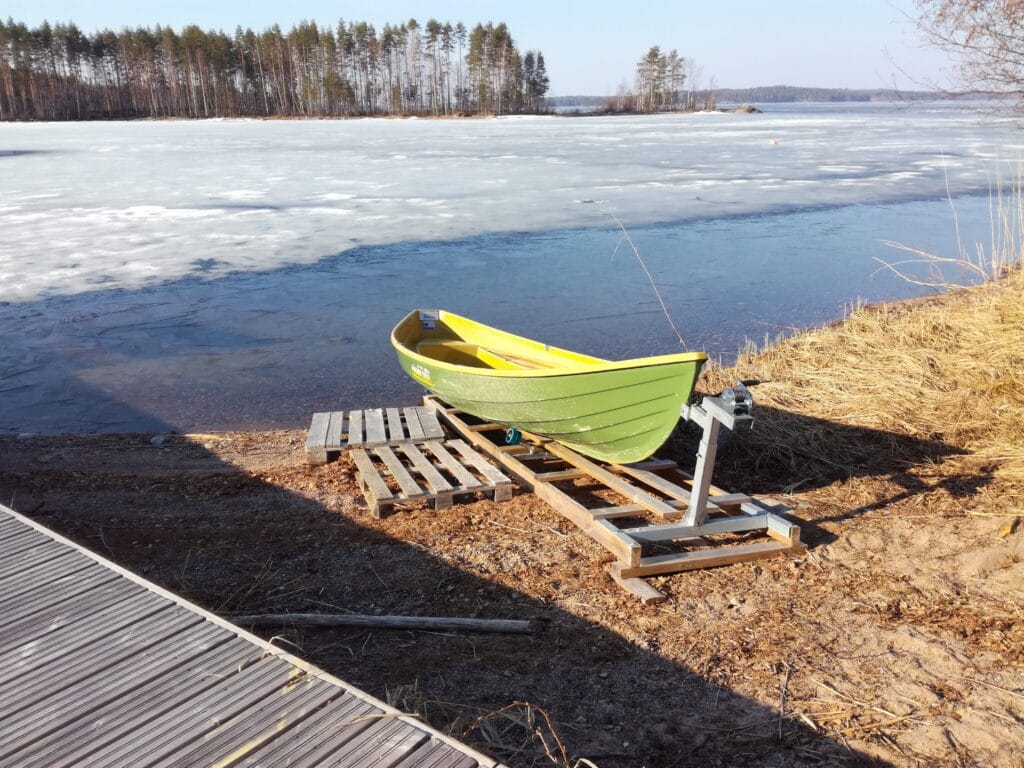 Rent a rowboat
Nestorinranta's rowing boats are solid Päijän boats. Each cottage has its own rowing boat. One rowing boat is rented out.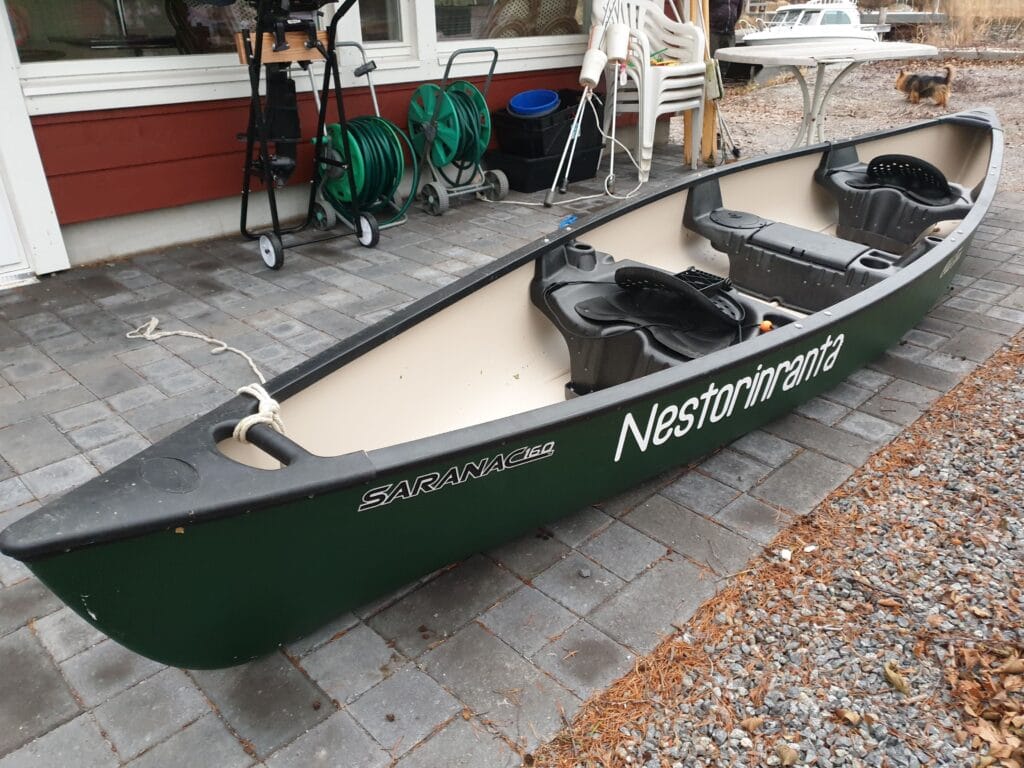 Rent a canoe
The three-person Old Town Saranac canoe is a sturdy canoe for even longer trips.
The canoe rent includes a bail as well as a paddle and a boating vest for each person.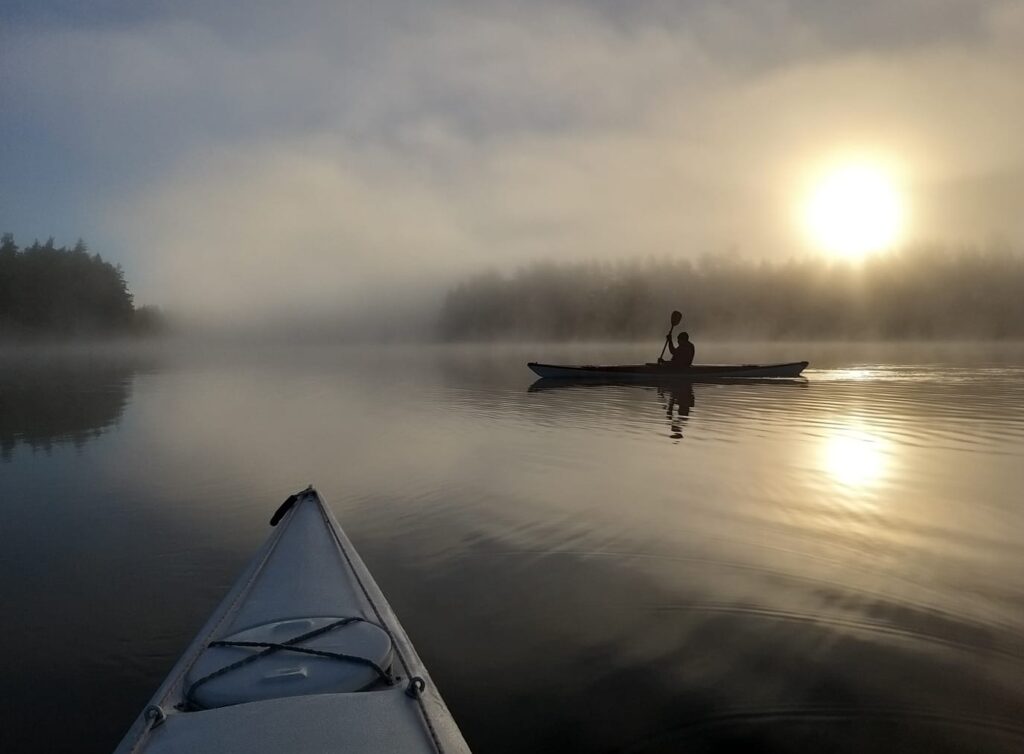 Rent a kayak
Our Rainbow Oasis 4.30 Exp. kayaks are single-person kayaks that are suitable for both beginners and more experienced paddlers.
The kayak rent includes a paddle and a boating west.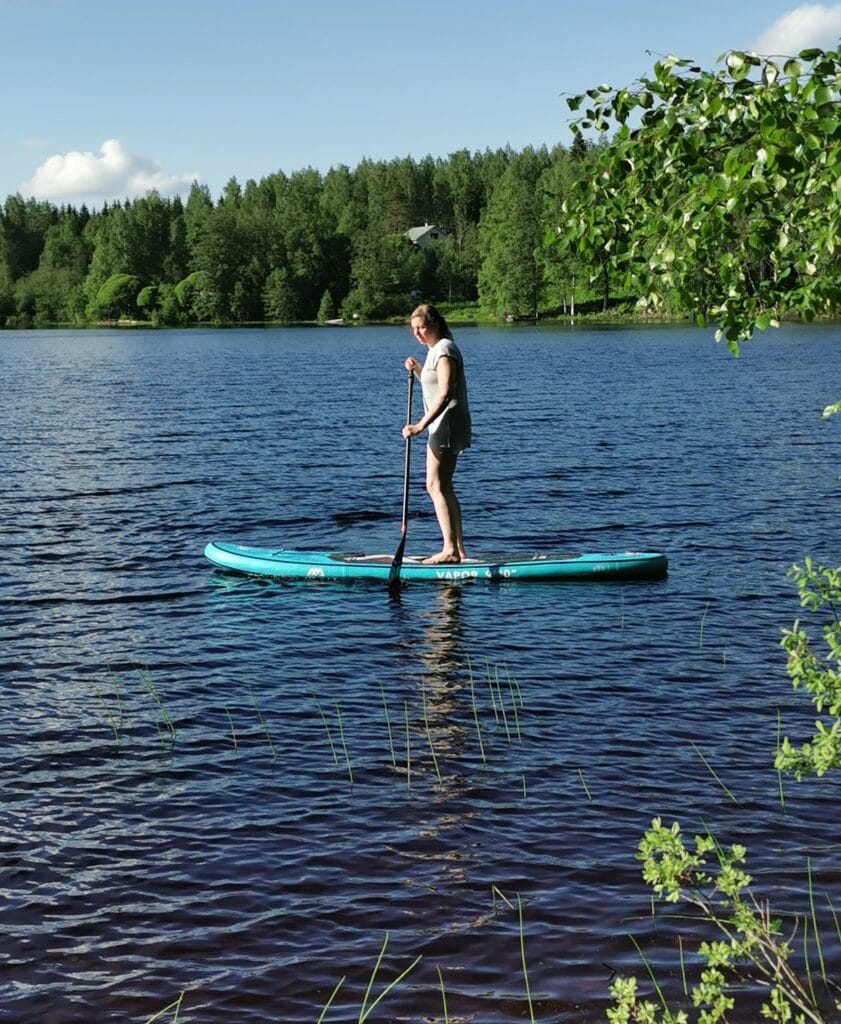 Rent a stand up paddle board
You can rent 4 SUP boards from Nestorinranta. Our SUP boards are FitNord Aqua 300 and they are suitable for beginners as well as those with a little more experience.
The rent includes a boating vest, a paddle and a leash.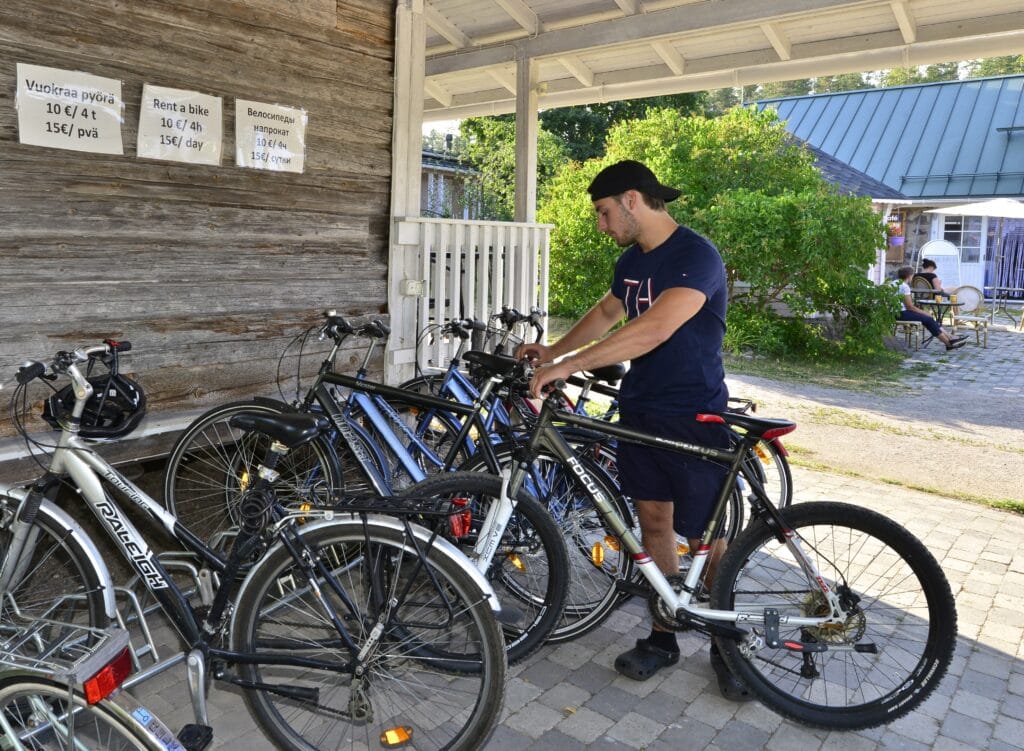 Rent a bike
At Nestorinranta, you can rent an electric bike, a mountain bike or a 7-speed Nopsa bike. There are 7 bikes in total, so if you need bikes for a larger group, we recommend asking from Saimaa Bikes in Puumala.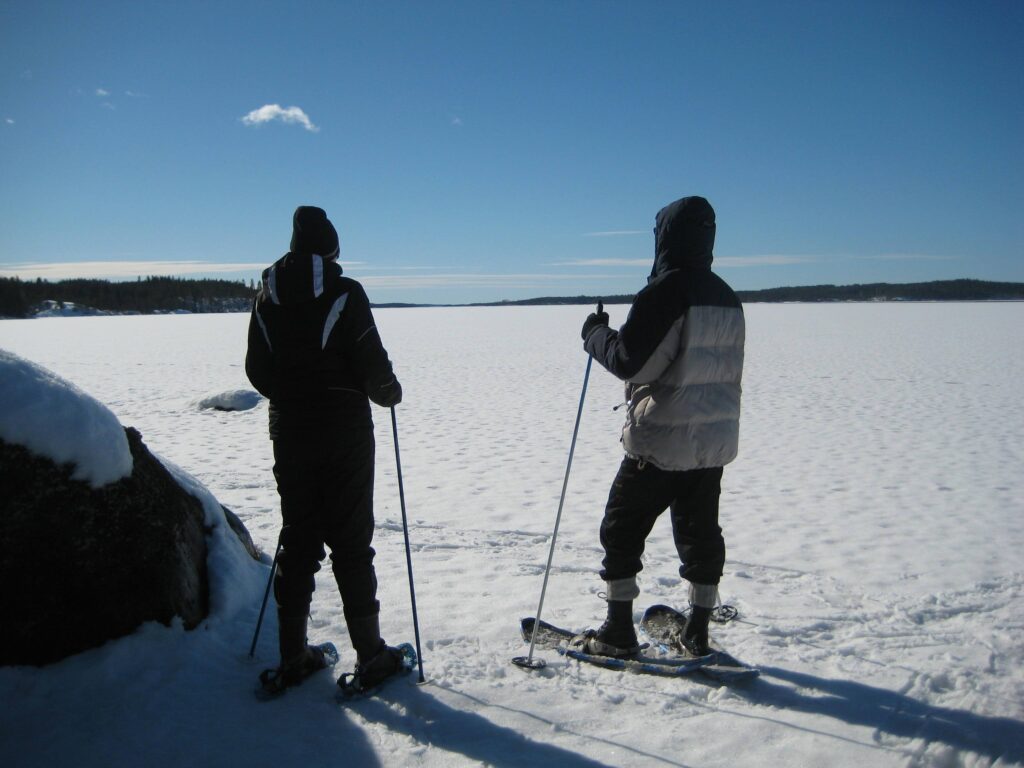 Rent snowshoes
A snowshoe is a great aid for nature walks in winter. You don't need to make a path, you can go wherever you want. You can rent snowshoes with poles at Nestorinranta. For those accommodating in Nestorinranta we offer snowshoes free of charge.
Rent Nordic sticks
Nordic sticks help you make your walking more efficient and get good exercise for your arms as well. Our sticks have an easy adjustment mechanism so you can adjust them to just the right height.
Rent fishing equipment
Rent spinning rods, lures and hand nets for spinning and trolling, as well as fishing rods and jigs. There are also seal-safe fish-traps available.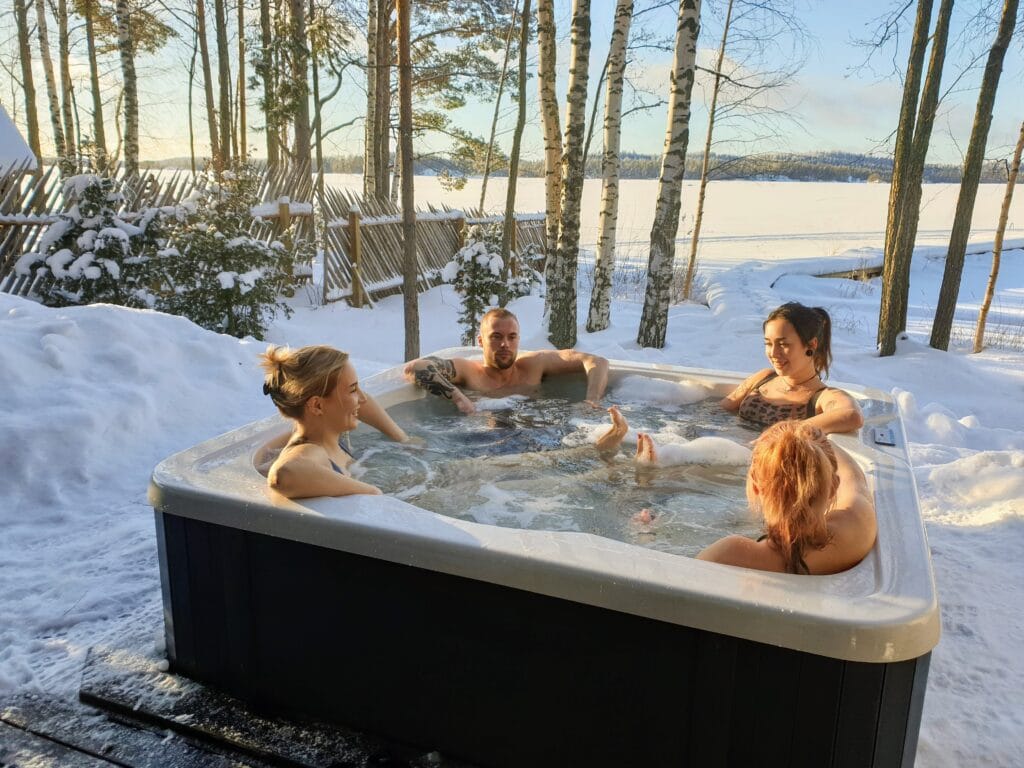 Rent a sauna
A spacious beach sauna in the beautiful scenery of Saimaa with an outdoor jacuzzi can be booked all year round for 1.5 hours or longer. Ice swimming is also possible in winter. For your sauna evening you can also book a hut that can accommodate 20 people.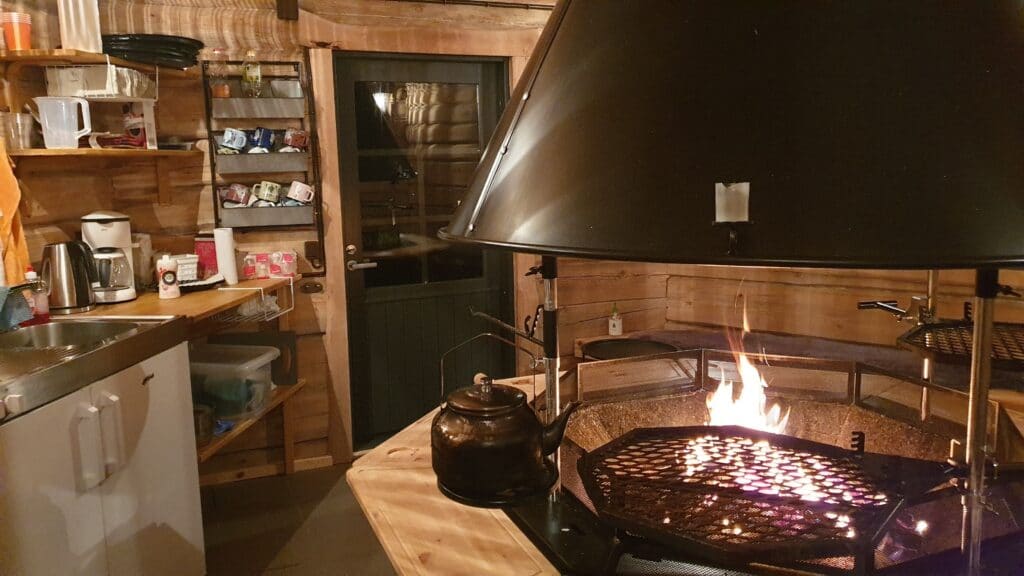 Rent a kota hut
The Nestorinranta kota hut is located near the beach sauna. It can accommodate up to 20 people. The hut has a large wood-heated grill, a stove, a refrigerator, dishes and, in the summer, also drinkable tap water. If you don't want to cook yourself, order a cottage dinner from the online store.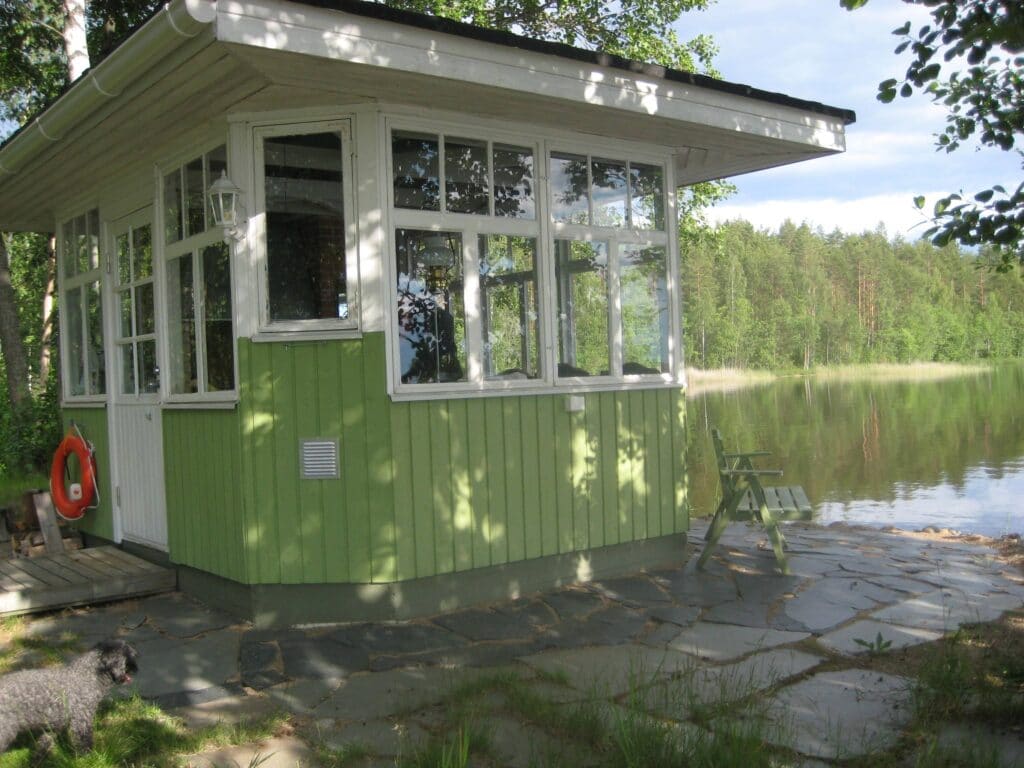 Rent a gazebo
A charming gazebo is located right by the lake, next to the pier for the bicycle ferries. The gazebo has large windows facing three different directions, and Saimaa glistens in each. The gazebo has a wood stove, the oven of which can be used for smoking. In addition, there is drinkable tap water, a refrigerator, a coffee maker, a kettle, and a microwave. The gazebo can accommodate 4 to 5 people.