NESTORI'S BARN CAFÉ AND PANCAKE BAR ARE OPEN IN THE SUMMER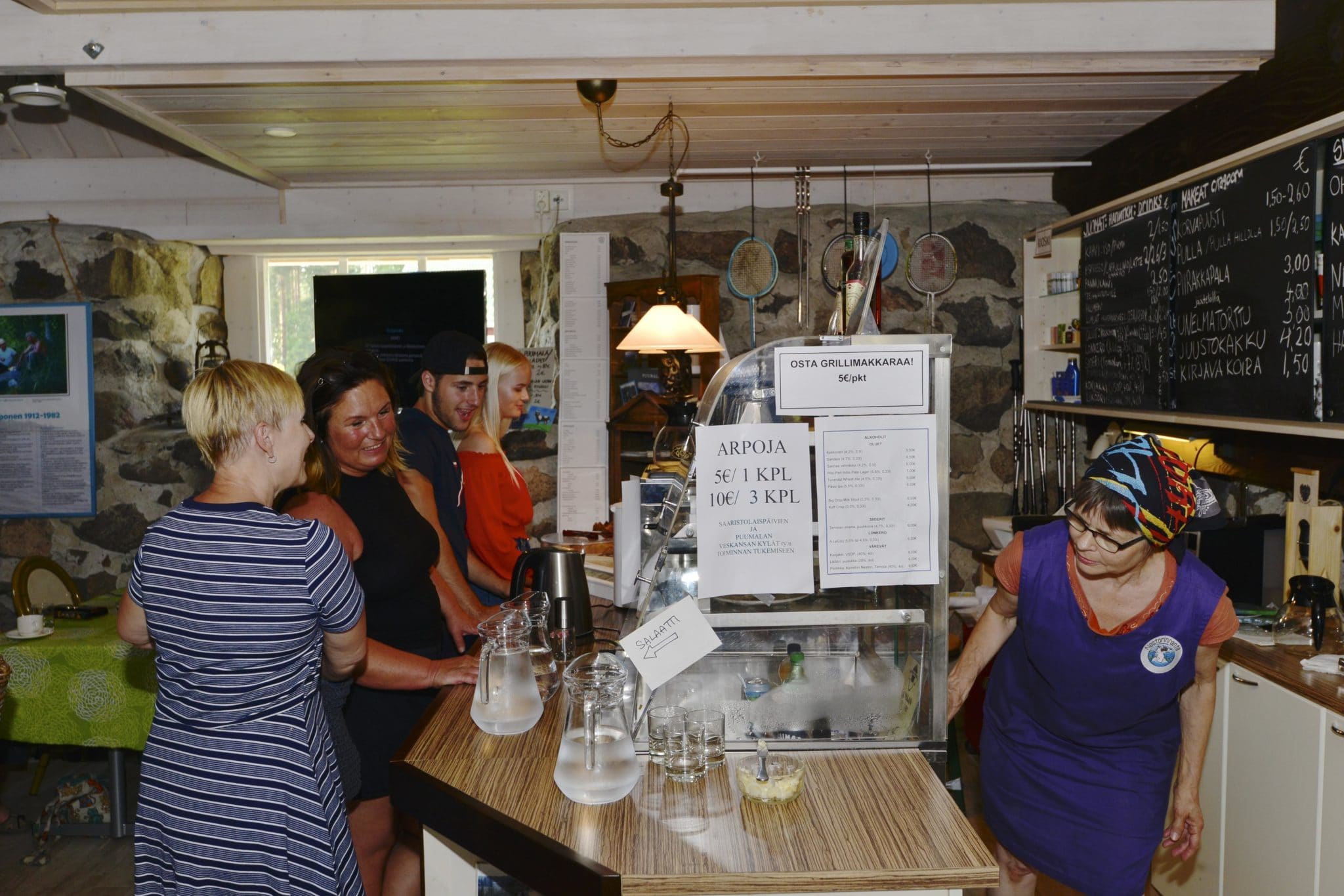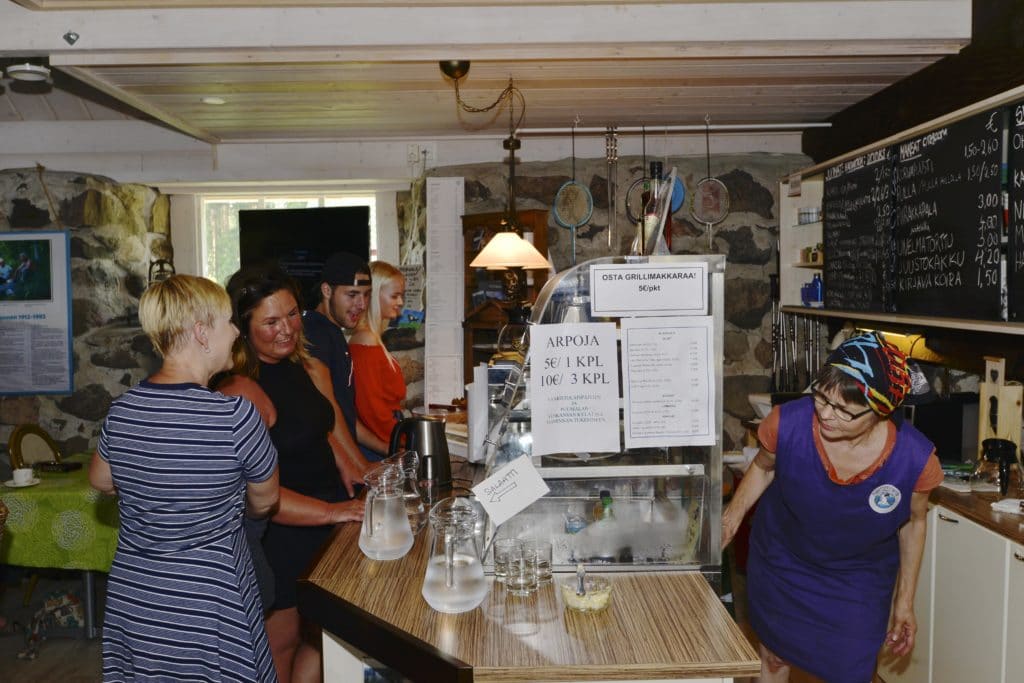 Nestori's barn cafe
Opening hours in summer 2023
Breakfasts 8 – 10 a.m. – book in advance
Suppers 6 – 8 p.m. – book in advance
At other times by order for groups. During summer the reception is working in the cafe most of the time. At that time you can buy refreshments, ice cream, beer, cider, gin long drinks, wine and souvenirs.
Contact
Tel. +35840 510 6208, info@nestorinranta.fi
Lintusalontie 1661 A, Lintusalo, 900 m from the shore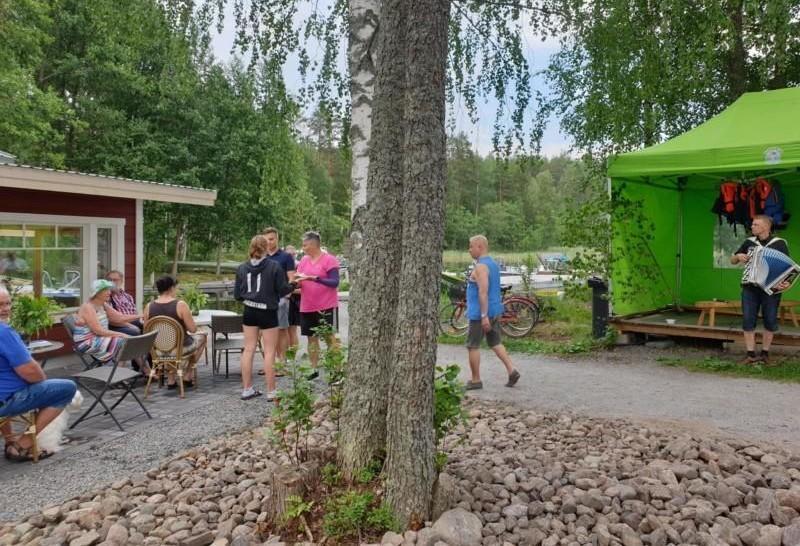 Nestori's pancake bar
Open daily 10.30 – 17 during the summer
Tel. +358 40 1684 473, info@nestorinranta.fi
Lintusalontie 1661 B, on the west shore of the northern part of Lintusalo
Located next to the pier used by the Norppa II and Rasti bike ferries in Lintusalo Rapeikko
61º, 25,8', 28º, 00,1'.
Eight berths
Seven parking spaces. Charge for parking longer than 2 hours unless otherwise agreed
Sweet and savoury pancakes
Coffee, tea, refreshments
Licensed to serve strong alcohol
Ice cream
Also take away
AVOID THE RUSH
The pancake bar and barn café are busiest about one hour before the bike ferry departs and about half an hour after it arrives.
THE MOST LOCAL FOOD YOU COULD FIND
We prepare almost all our food ourselves. There are two exceptions: Riitta lost the rye bread starter when she was a young girl and she went to wash her mother-in-law's dough tin. Tiina Laamanen from Juva makes such delicious Karelian pasties that we buy them from her as raw frozen products.
We get most of the ingredients from our vegetable and berry gardens, the forest, the lake and the henhouse (quail eggs). Many of the recipes were developed in-house, passed down through the generations or picked up from people who do things much better, such as the Wolkoff restaurant in Lappeenranta.
EXAMPLES OF OUR MENU AND MORE BESIDES:
The barn café also offers gluten-free and vegan alternatives
Nestori's burgers
Nestori and Maija's hot sandwiches
Hearty salads
Soups at lunchtime in July
Speciality coffees
Strawberries from our own strawberry patch
Meals for groups by reservation
Breakfasts
BREAKFAST IN THE BARN CAFÉ
Served from 1 May to 30 September Reservations by the preceding evening, tel: +358 40 510 6208
coffee, tea, juice, milk
porridge, muesli, yoghurt
jam, berries, fruit, marmelade
bread, Karelian pasties, egg butter, spreads
cheese, cold cuts, small sweet things
vegetables, eggs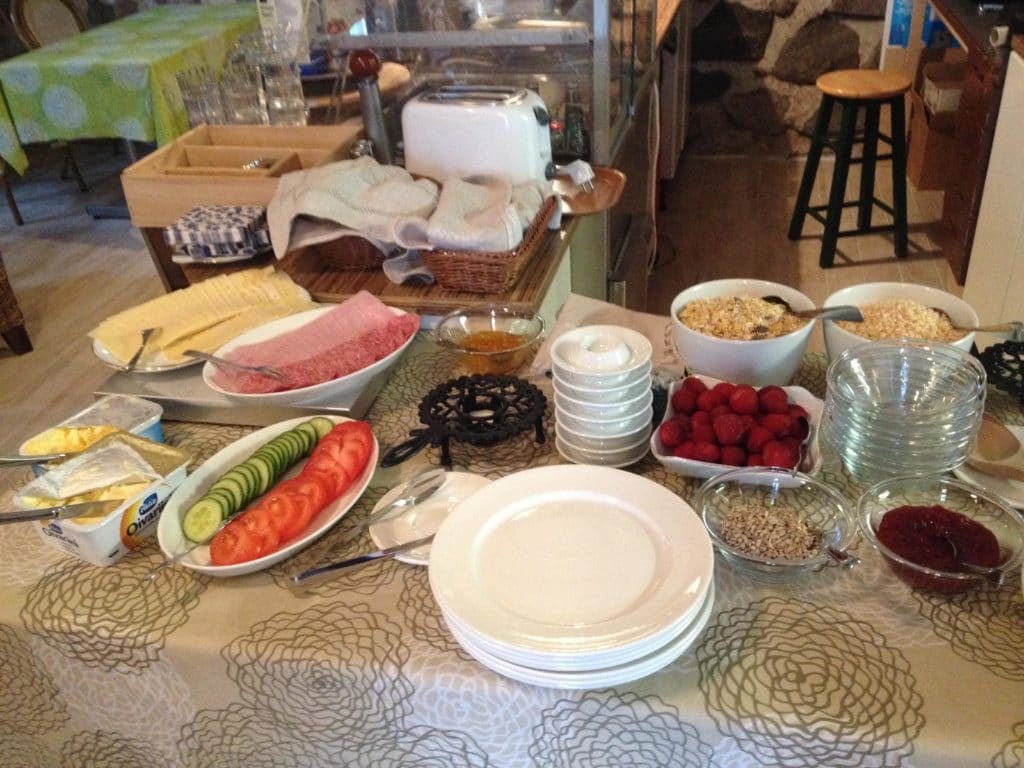 COTTAGE BREAKFAST
Please book this when you book your accommodation
Collect your breakfast from the café. We can also bring it to you when it is not busy.
coffee/tea, juice
youghurt
sandwiches
boiled egg
fruit
small treat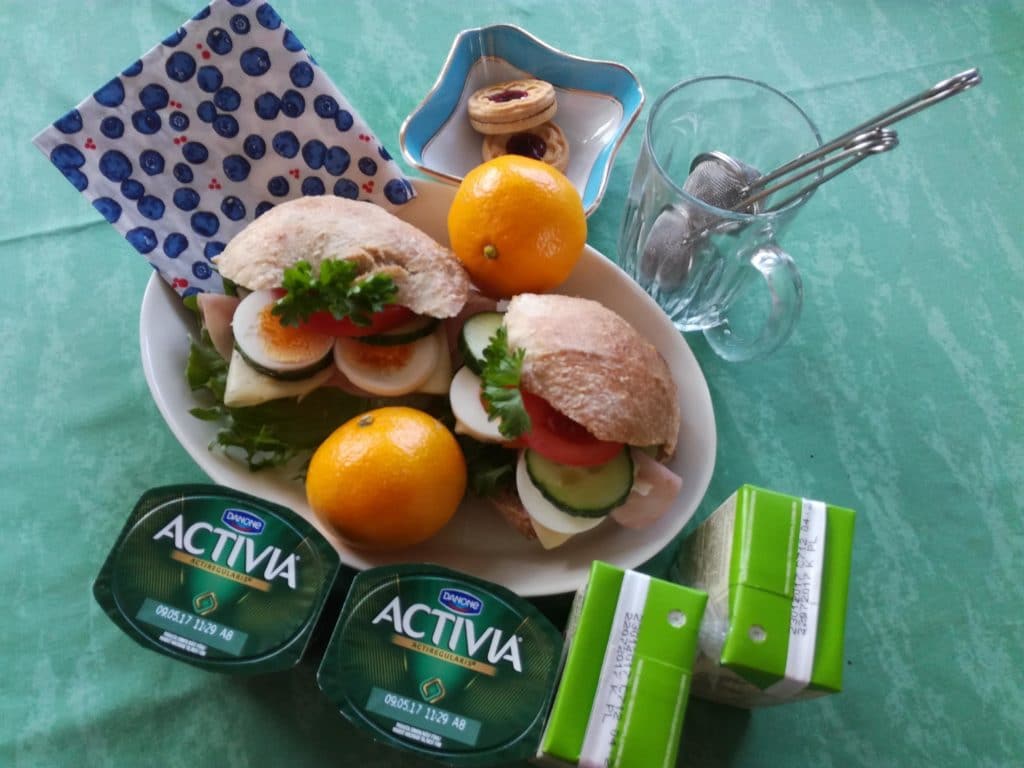 The barn café is a former barn
Nestori's barn café operates out of an old stone barn with natural stone walls 120 cm thick, which have stood strong all these years. The barn was completed in 1953, and it took 2 years to build the walls. The builders did not have to go far to find stones. In this part of Savo, the ground is full of stones of all sizes.
At the most, the barn housed 3 cows, a pig, and a few sheep and chickens. The last cow was sent to slaughter in 1982. The building was converted into a café in 2014.