Puumala offers awesome nature experiences year-round
Nature holiday full of experiences
Take yourself out into the nature
We have prepared a programme of day trips for you to choose from:
Get to know the surroundings: The tale and statues of Nestori and the ringed seal, themed trails along Nestorinranta, walking tours of the village of Lintusalo.
A day out on Rokansaari island: Visit the beautiful sandy shores of Rokansaari, an island 3 km away, accessible by canoe, rowing boat, or motorboat. Visitors can hie to a sheltered barbecue spot at the northern tip of the island and see the trenches from World War I. Rent a boat or a canoe (linkki vuokraamoon)
Canoeing or kayaking through the labyrinthe lakes of Rokansaari. Rokansaari contains a maze of six small lakes that can be accessed by canoe along the channel at the southern tip of the island. Rent a canoe or kayak (linkki vuokraamoon)
A day on the Norppapolku ("ringed seal trail") : a stunning 13 km nature trail along the rocky and sandy shores of Lake Saimaa.
Canoeing and kayaking to the nearby ringed seal habitats (ringed seals can be spotted sunbathing on the rocks on the calm, sunny days of the late spring and early summer)
Cycling tour with a traditional or an electric bike to Säkkimäki vantage point and lean-to  7 km away, for a 14 km round trip. Rent a bike (linkki vuokraamoon).
Cycle the 60 km Puumala archipelago route visitpuumala. Buy a ferry ticket at matkahuolto.fi or book a water taxi for the water crossing (linkki venetaksin tuotesivulle).
Geocaching day. Search for the geocaches in this archipelago. There are lots of them.
Fishing in the nearby waters. Lake Lietvesi has plenty of pike, perch and zander  (also known as pike-perch) Rent a boat and fishing gear (linkki vuokraamoon). You will need a state fishing licence if you want to go spin fishing.  Buy it here.
A torchlight tour on the calm nearby waters in the dark evenings from August until the lake has frozen. Seeing the sleeping fish and crustaceans is an experience itself. Rent a boat and equipent (linkki vuokraamoon).
Trip to the Liehtalanniemi museum farmsted and nature trail  on Niinisaari. Nestorinranta provides a booklet about Jallu from Liehtala. Ask the staff for details.
Car and hiking trip to the Saimaa Geopark to see  Kummakivi boulder, Sammalsilta nature trail and  Härkävuori peak
Car and hiking trip to Tupavuori, Rakokivi ja Loketo cave.
Book accommodation in our accommodation web site. Rent equipment in our rental web site.
Nestorinranta nature tracks
In Nestorinranta area there are 4 different nature tracks, 1- 2,6 km in lenght, each of a different theme. Start to all tracks is near to the main building, where the field ends and the forest begins. To the "Wellness-track" you can also come from the ferry shore along the track. Sometimes there might be water on the tracks and the terrain is rugged in some places so you should have shoes that are suitable for walking in rugged terrain.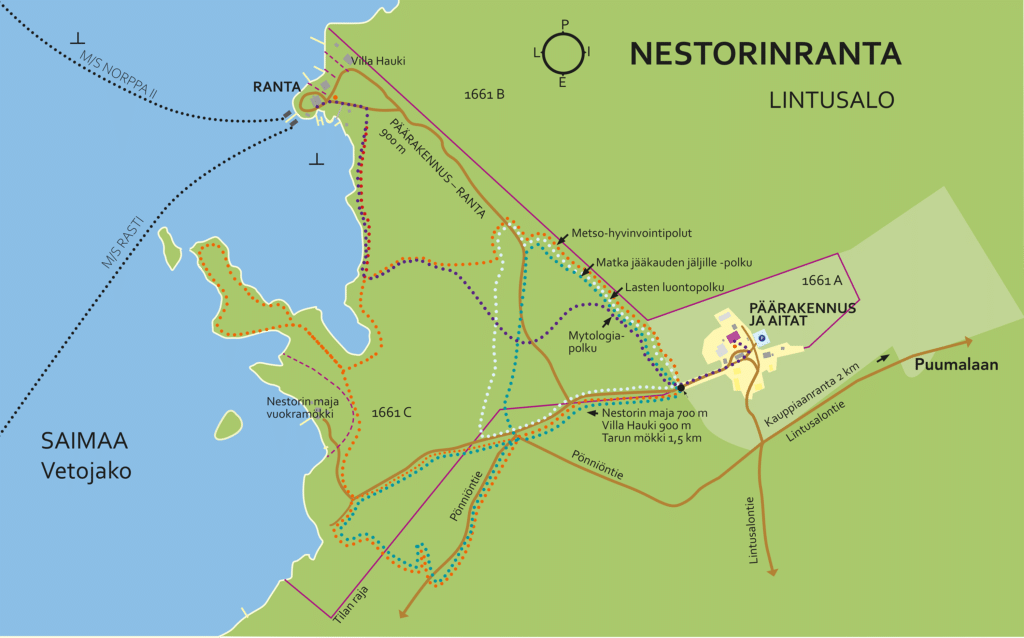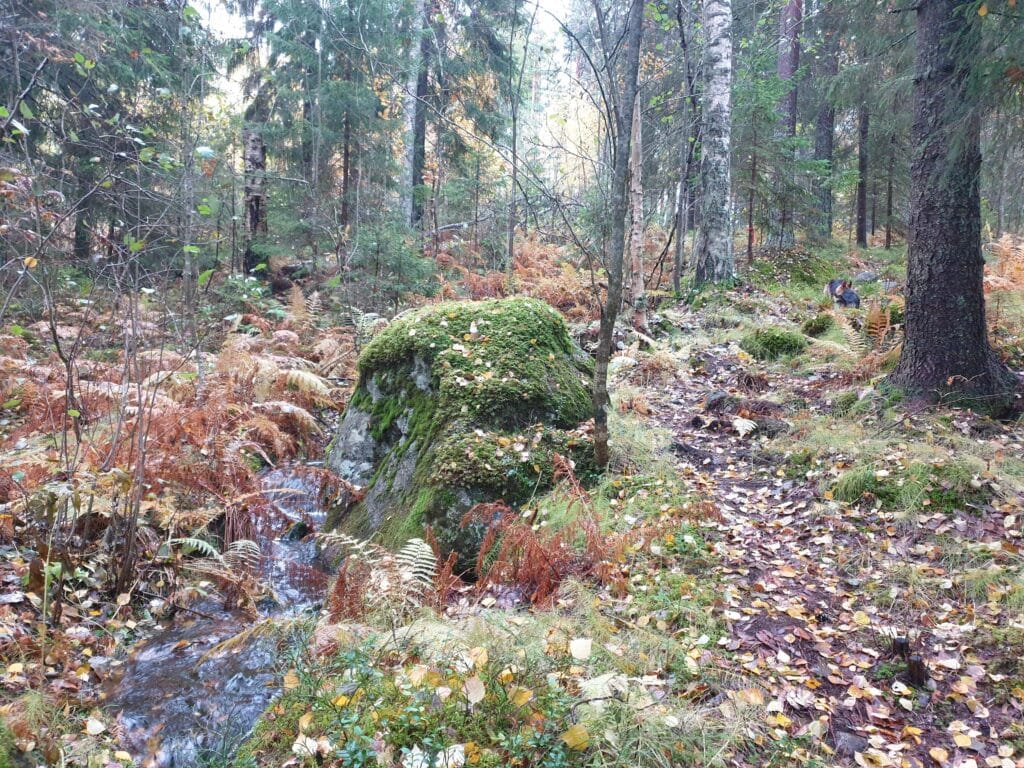 Metso-hyvinvointipolku
Metso-hyvinvointipolun (2,6 km) on suunnitellut Tapio Oy 2016. Polun varrella on tehtävätauluja, joissa on vinkkejä siitä, miten metsä auttaa sinua vapautumaan stressistä. Usein metsän hyvinvointivaikutuksista saa eniten irti, kun kiertää polun yksin. Ks.lisää esim. Luken sivuilta.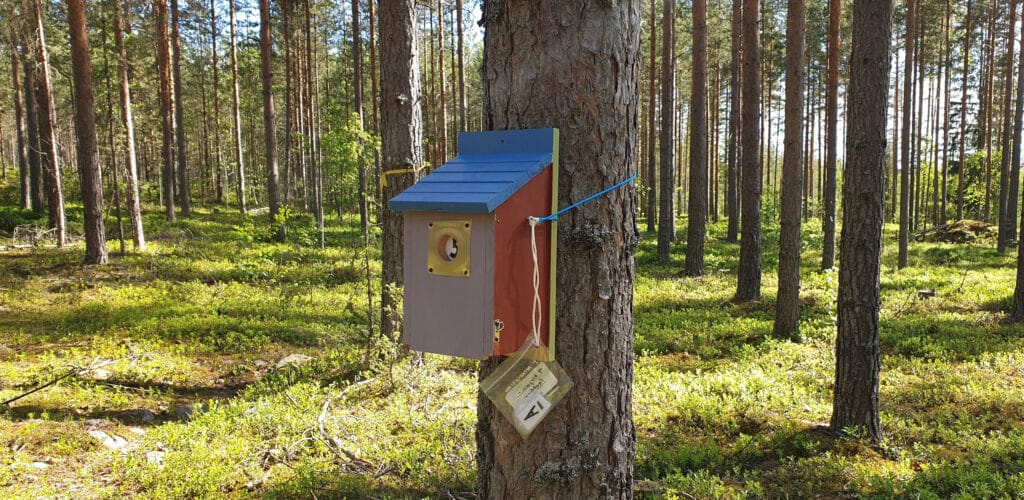 Lasten luontopolku
Lasten luontopolku (1 km) tekee lenkin kangasmaastossa. Matkan varrella on värikkäitä linnunpönttöjä, joissa on tehtäviä. Yksi tehtävistä koskee koiraa, joka on mukana keskikesän opastetussa, maksullisessa retkessä.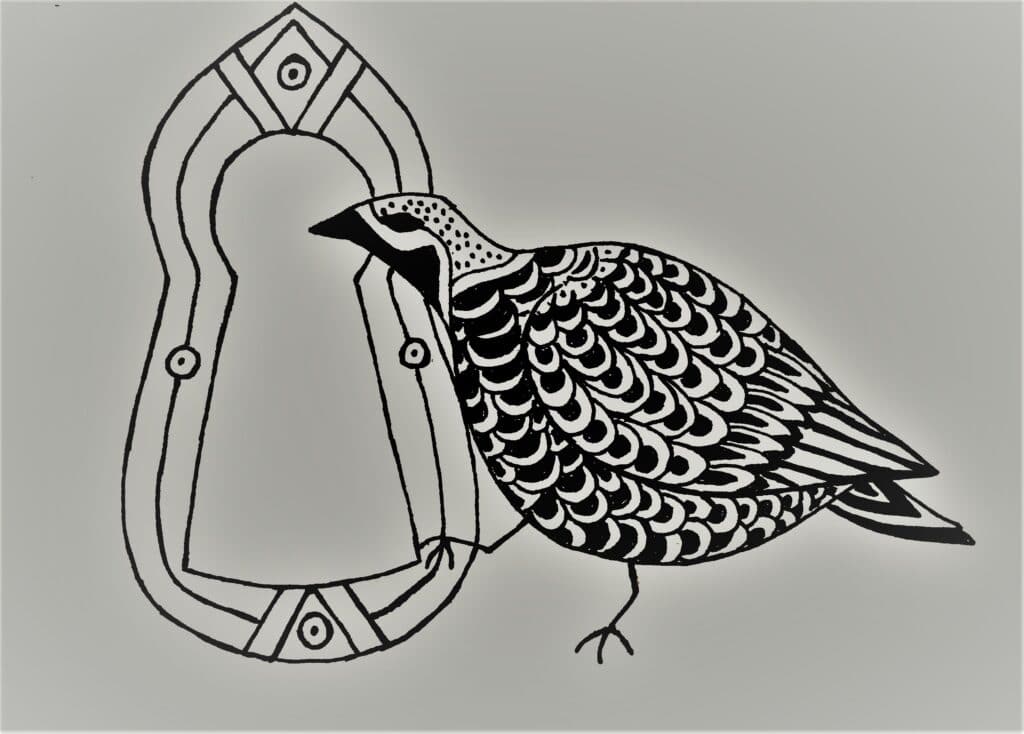 Mytologiapolku
Mytologiapolku (1,5 km) lähtee navettakahvilan salista ja päätyy metsän kautta lettubaariin sisälle. Matkan varrella on tauluja, joissa kerrotaan vanhoista luontoon liittyvistä uskomuksista, kuten siitä, mitä tekemistä pyyllä on maailmanlopun kanssa.
Mytologiapolku on oikeastaan hiukan levinnyt Nestorinrannan alueelle muuallekin kuin polun varteen. Esimerkiksi päärakennuksen pihassa on uskomuksiin liittyviä tärkeitä puita ja lintuja. Tutki ja nauti!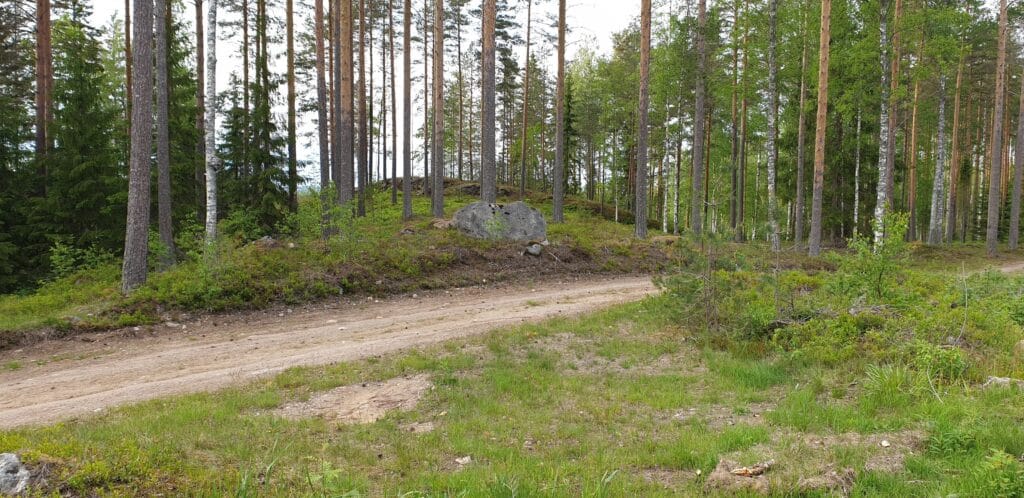 Jääkauden jäljillä
Reilut 11 000 vuotta sitten Suomi oli jään peitossa. Kun jää alkoi sulaa, se vetäytyi luoteeseen. Eniten jäätä oli Pohjanlahdella ja vähiten laidoilla, kuten täällä Kaakkois-Suomessa. Kun maa vapautui jään painosta, se alkoi kohota, nopeimmin Merenkurkussa, jossa painoa oli ollut eniten.
Sillä on ollut valtava vaikutus Saimaaseen ja sen edeltäjiin. Tämän noin 1,5 km pitkän polun varrella kerrotaan Saimaan tarina. Opit myös näkemään luonnossa jääkauden jättämiä jälkiä.
Koe Puumalan eri vuodenajat